Article: 7 Tips To The Great Holiday Photography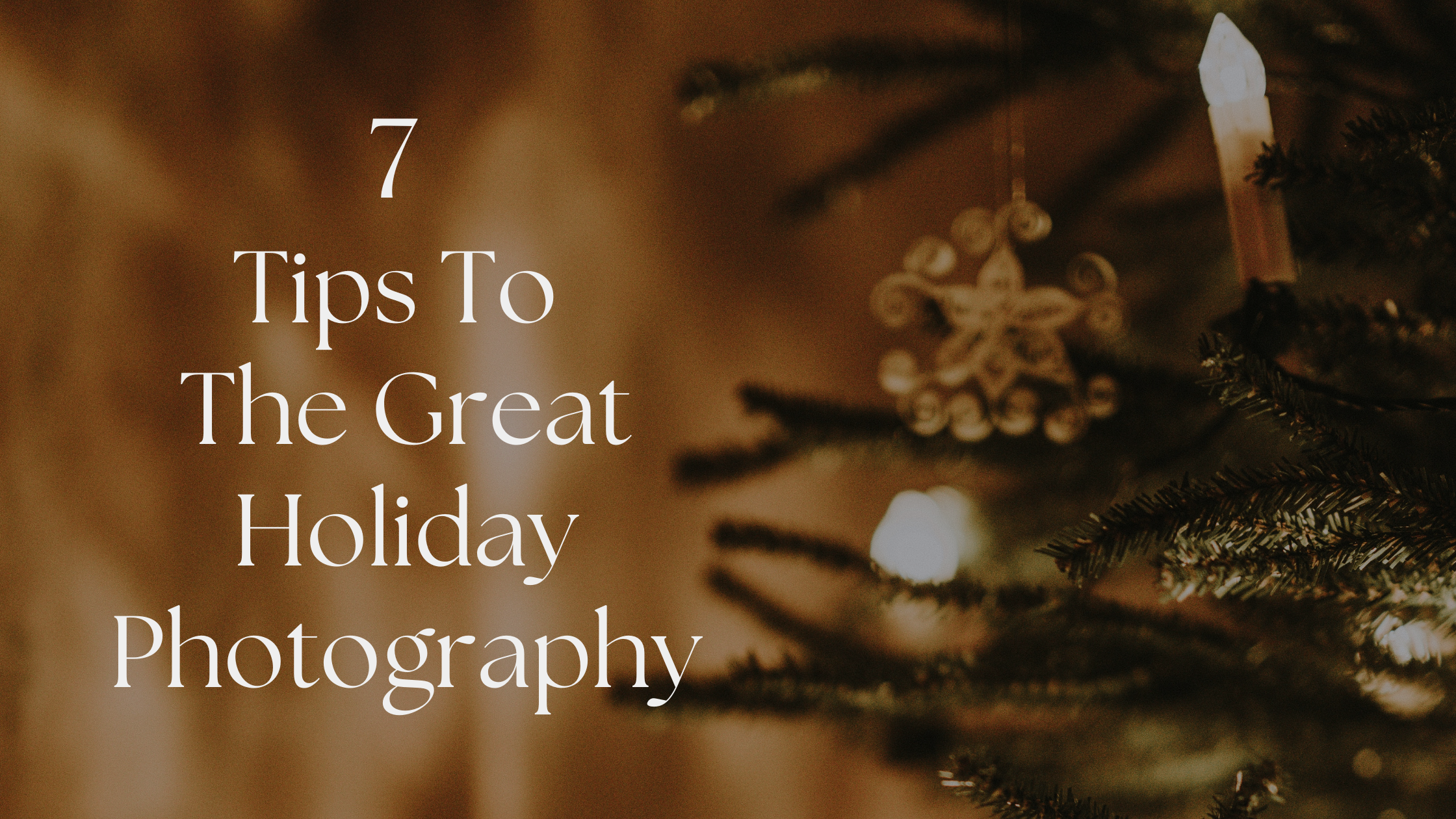 7 Tips To The Great Holiday Photography
In the joy of our favorite time of the year, we have picked out the 7 best photography tips to make sure you tell the story of your holiday season, for years to come.


Photo by Toa Heftiba  
TIP 01

FIND THE GOOD LIGHT


Good lighting is the key to great photograph. Lights can reveal detail, or by its absence, enhance the feeling of character. Whether you are using natural or artificial light, the idea is to use light in a way that makes the image look better. Great shots can be captured with a good lighting setup, you can do that by waiting until the sun is in the right place or by moving a studio light couple of feet to the desired angle. 
Photo by Leo Rivas
TIP 02

KNOW YOUR SUBJECT


Photography needs a subject. It needs something to draw the eye and build the rest of the image around, no matter what genre of photography you're shooting. At the end of the day, the best photos are the ones you take just for you. So do your best to take the photos that matter to you.
Photo By David Kennedy
TIP 03

USE NATURAL ELEMENTS TO CREATE A SCENE


Alongside sweater weather comes ample opportunities to get outside and mark your season with adventure. The good news is, you do not have to be in a stunning location to be able to do this – at times, just a limb of a tree or a little corner of a bush will suffice. If you find yourself in snow, make sure to use the blank canvas to your advantage. When doing this, you want to make sure that large branches and other distracting elements are not cutting into the middle of the shot and that your subject is positioned in the open area of the naturally occurring shot.


Photo by Matthieu Pétiard
TIP 04

BLUR IT OUT


Blurring is a great option if you're trying to maintain the aesthetic of an image. If you are not sure of what elements to incorporate in your shots, you can always blur the background out with a slightly visible natural frame that will explore the outer edges of the photograph. The imaging capabilities of modern smartphone cameras allows you to capture shots using portrait mode which adds background blur to your photos.
TIP 05

TAKE ADVANTAGE OF THE NATURAL & MANMADE TEXTURE


Use texture in photograph to make your photos come alive with an added layer of depth. No matter what climate you live in, the great outdoors is an amazing source of inspiring and unique textures—from grass, sand, soil, and snow to plants and trees. This could mean a photo of someone riding bike or a photo of your friend's hand reaching for something on the table.


TIP 06

LESS IS MORE


You've probably heard of the saying, "less is more". Well this is true, especially in creative imagery. The use of negative space and minimal details, allows the mind to focus on the message you're trying to convey without unnecessary distractions. Simplicity is powerful and popular. Even if you have minimal shot captured, it is your story which tell more about you.
Photo by Nathan Dumlao
TIP 07

USE GRIDLINES
Gridlines are great way to easily find balance in every shot. Gridlines are series of 4 lines dividing the shot into 9 sections that show up on the screen as you take your pictures. This is also known as the "rule of thirds" in photography. When taking a photograph, according to this rule, place the subjects of interest on these lines.


A Note -
The best photos are the ones you take — they're the adventures that make up the season. Following these tips will help you get the shot you want, so put on the camera mode it's all waiting for you!

Capture great adventures and pair with our frame by size  photo framing option.