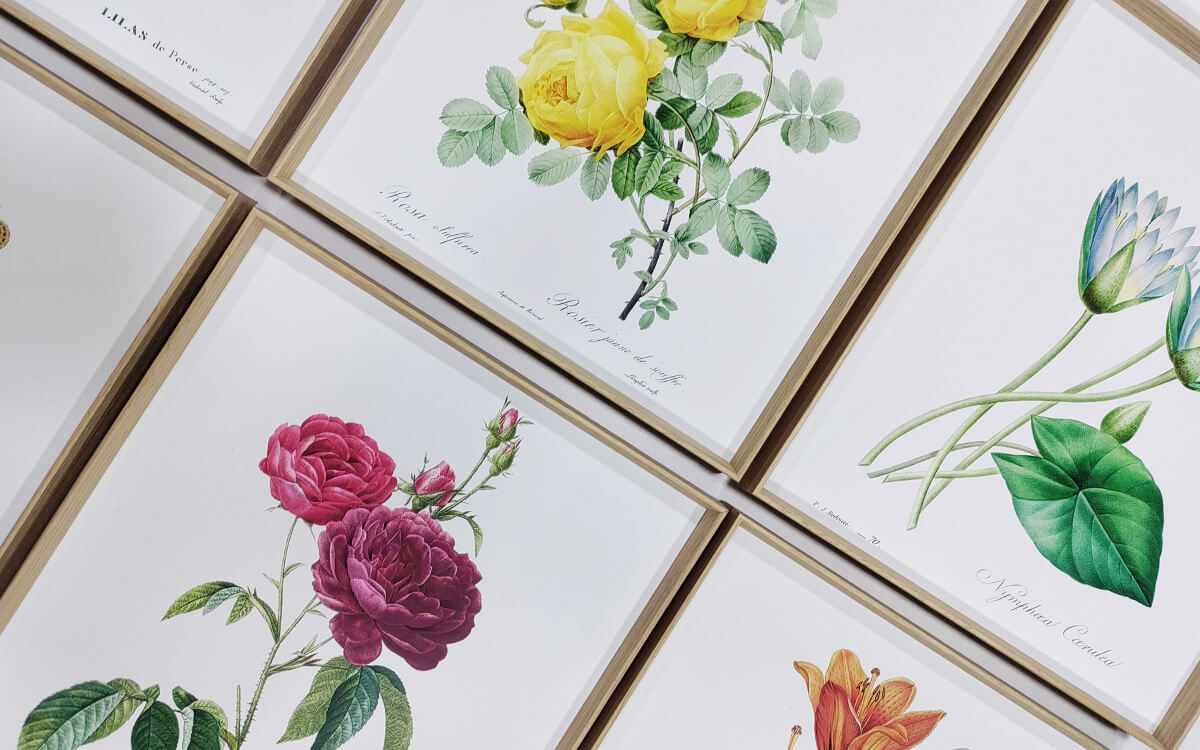 We Print & Frame
Explore Our Bestselling Frames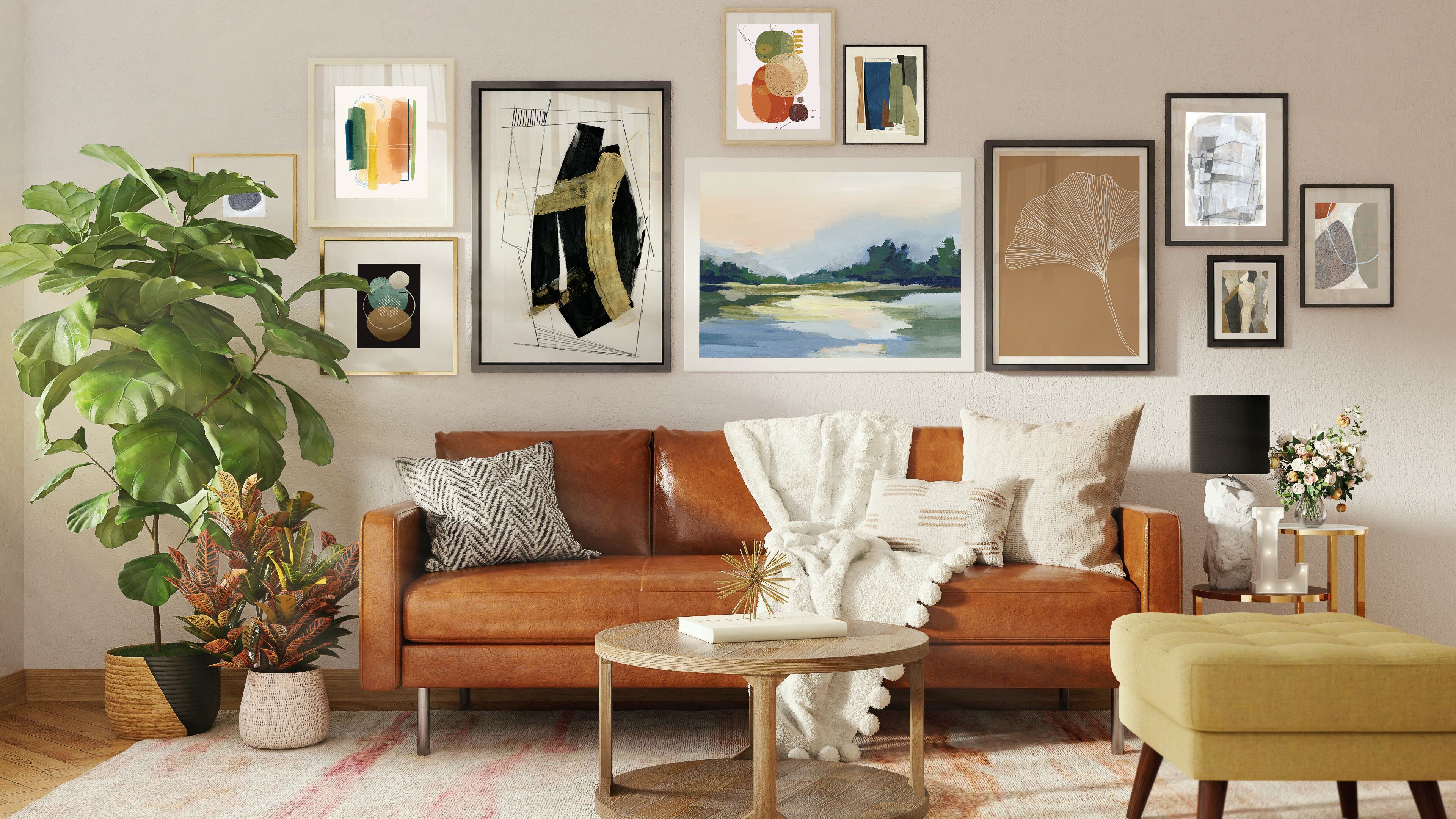 Licenced Artworks
Bestselling Artworks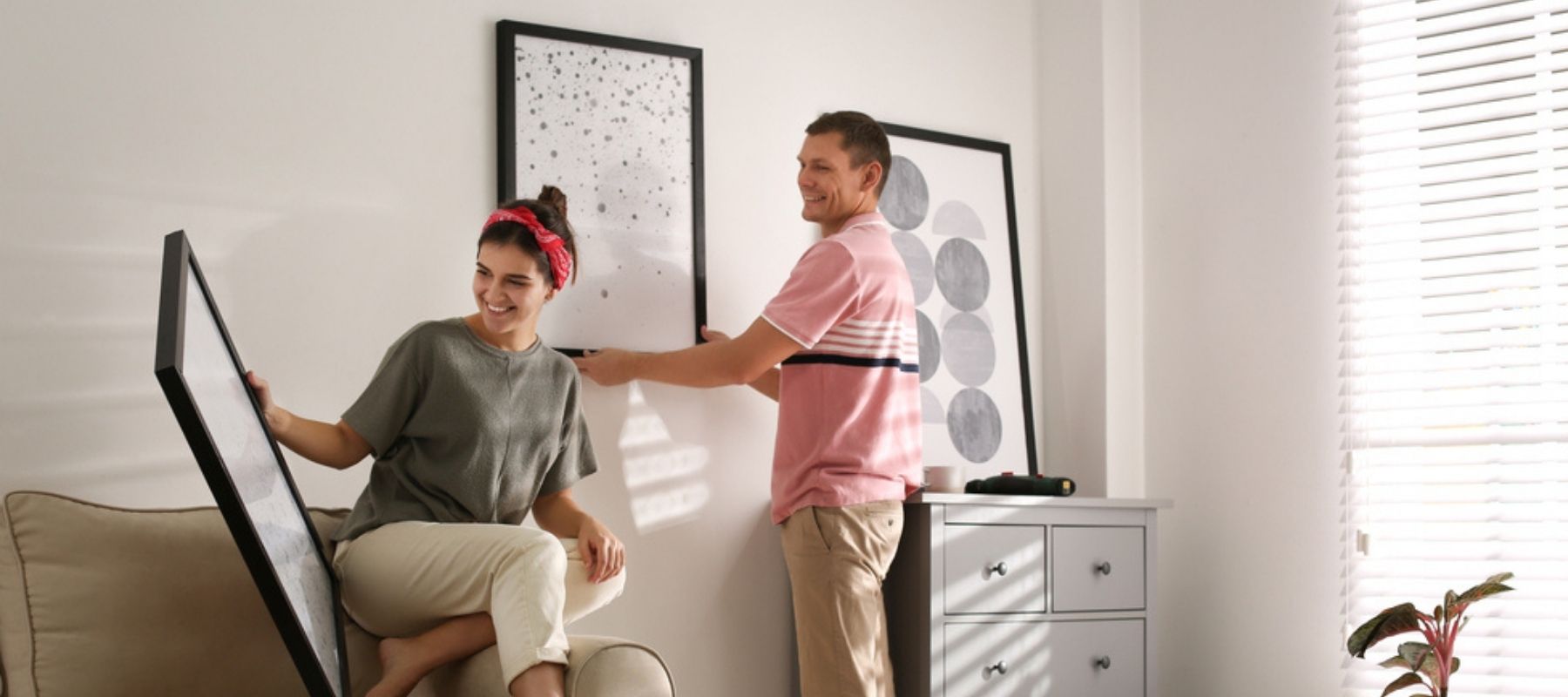 Advanced Framing Engine
Frame Your Photos & Artworks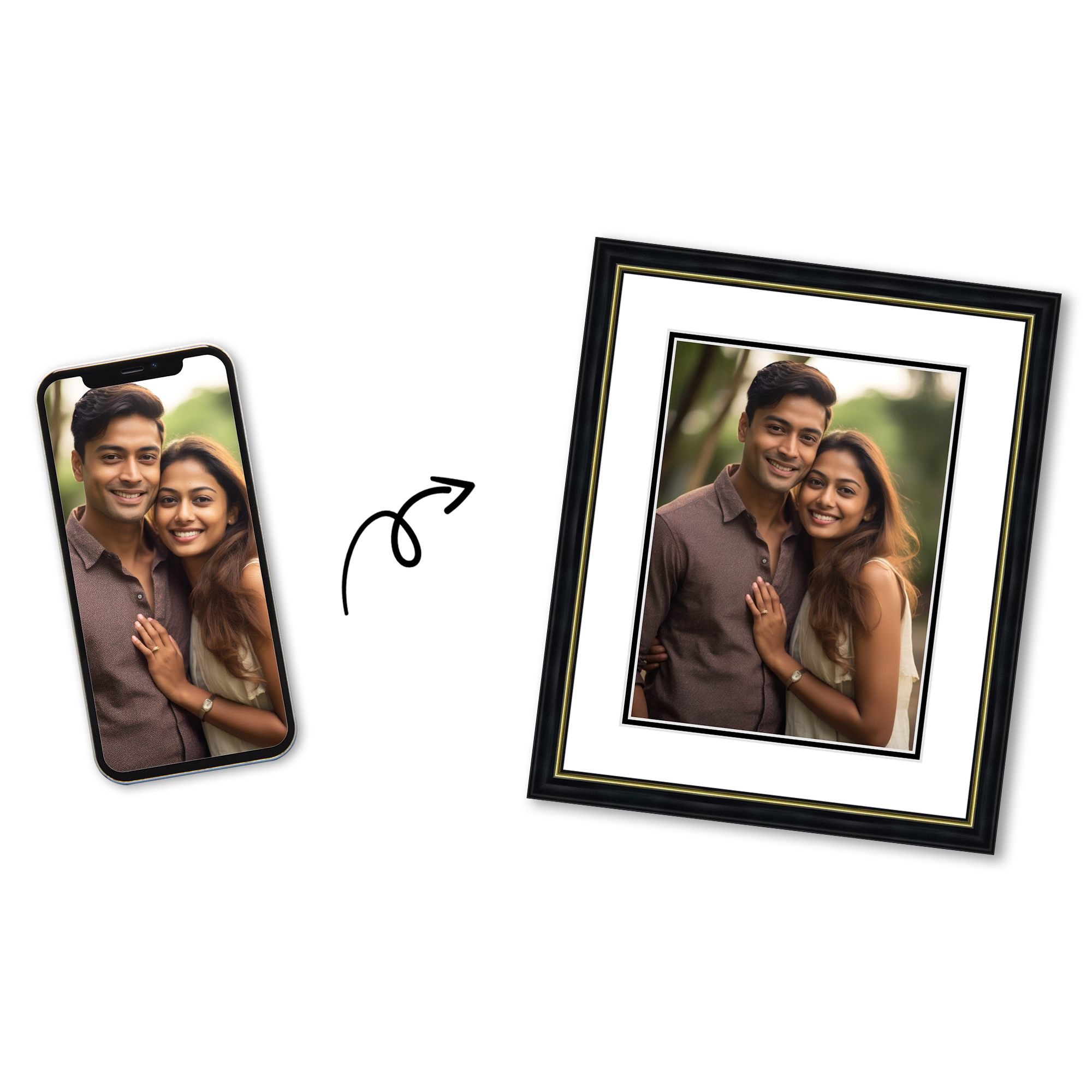 IT'S NOT ROCKET SCIENCE
PHONE TO FRAME
With our super easy visualiser, framing your photos online on Framebazaar is as easy as ABC.
Start Framing
FREE FINE ART GICLÉE PRINT
Bestselling Frames
FRAMES THAT WILL LAST A LIFETIME
MUSEUM QUALITY & SUSTAINABLE
More than 99% of photo frames made in India are made out of polystyrene, plastic. We are on a mission to provide the highest quality, sustainable frames that are made of solid wood, recycled high density fiber and aluminium metal at the best price. Built by our team of experienced framers, every single piece is custom framed, museum-quality and only then is it shipped by us.
Start Framing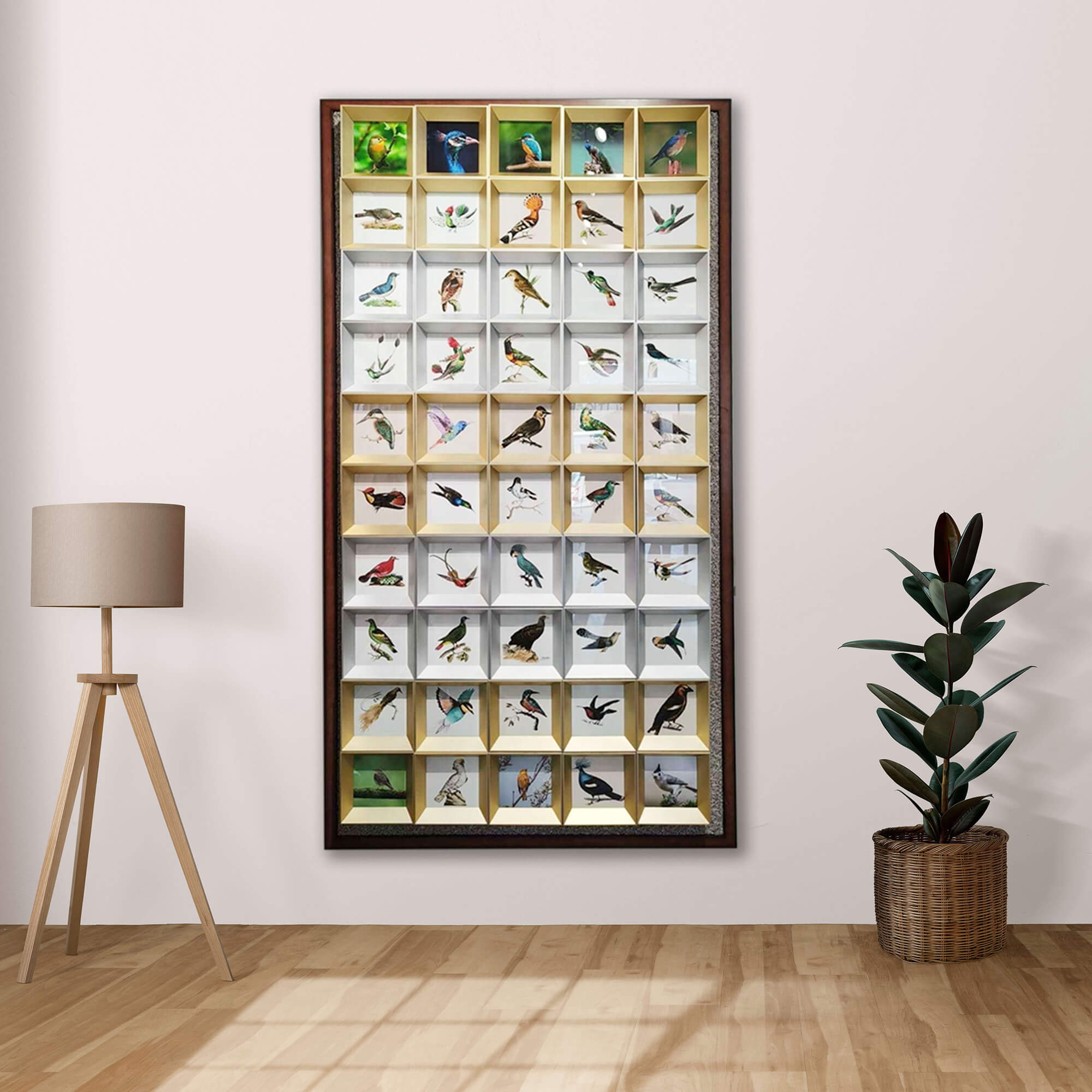 50 FRAMES CONCEPT
GALLERY WALL
The new concept for a gallery wall includes 50 metal frames that are the same size and can be easily mounted on a wall using velcro. This innovative approach to displaying artwork or photographs provides a flexible and customizable way to create a gallery wall that can be easily changed or updated. The metal frames are lightweight and durable, and the velcro strips provide a secure hold without damaging walls or surfaces. This concept is perfect for those who want to create a dynamic and ever-changing display in their home or office space.
Buy Now
Artistic Oasis
Gallery Walls
your together. framed forever.
Quebec Collage Frames
Sleek Metal Frames
Mini Abstract Artworks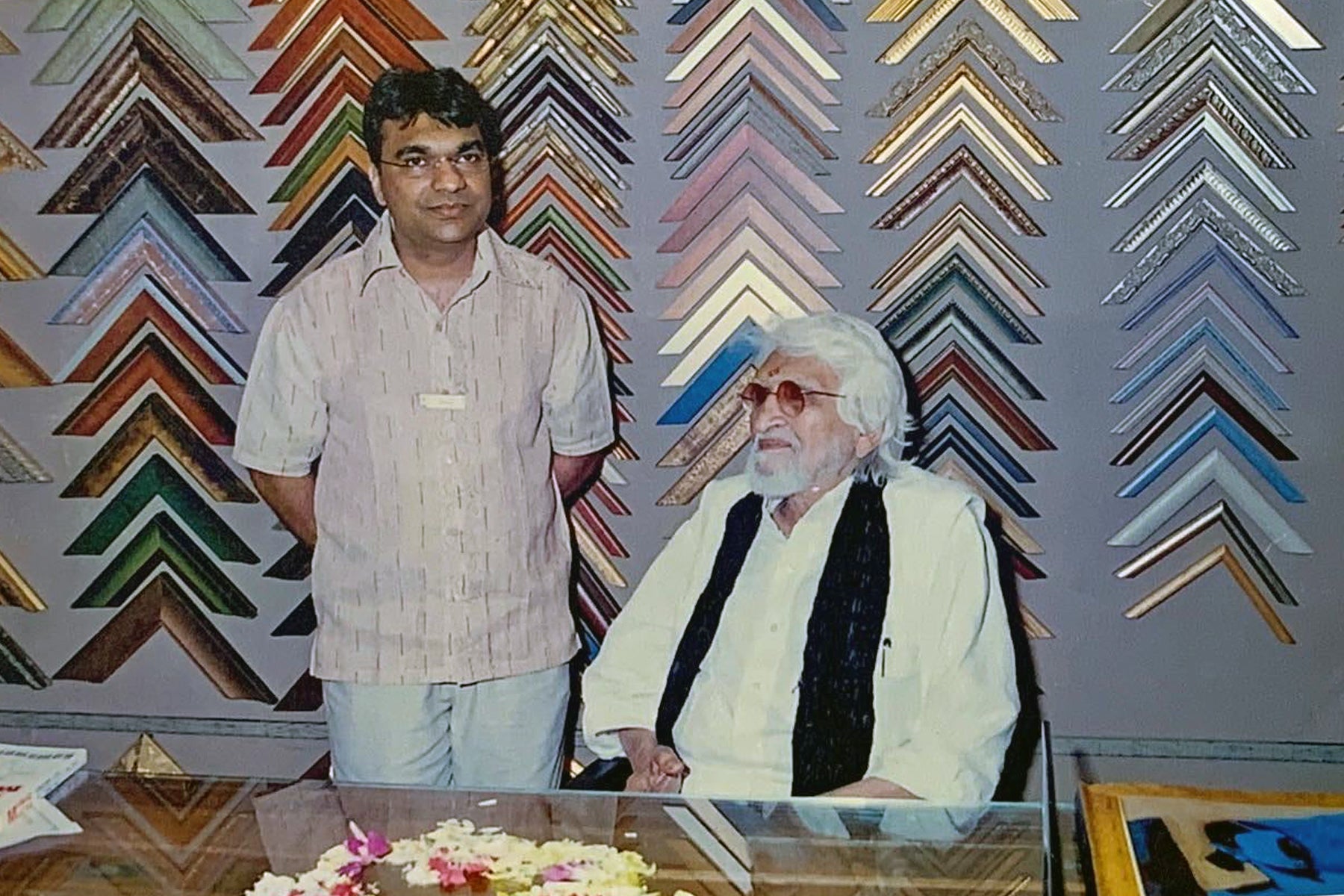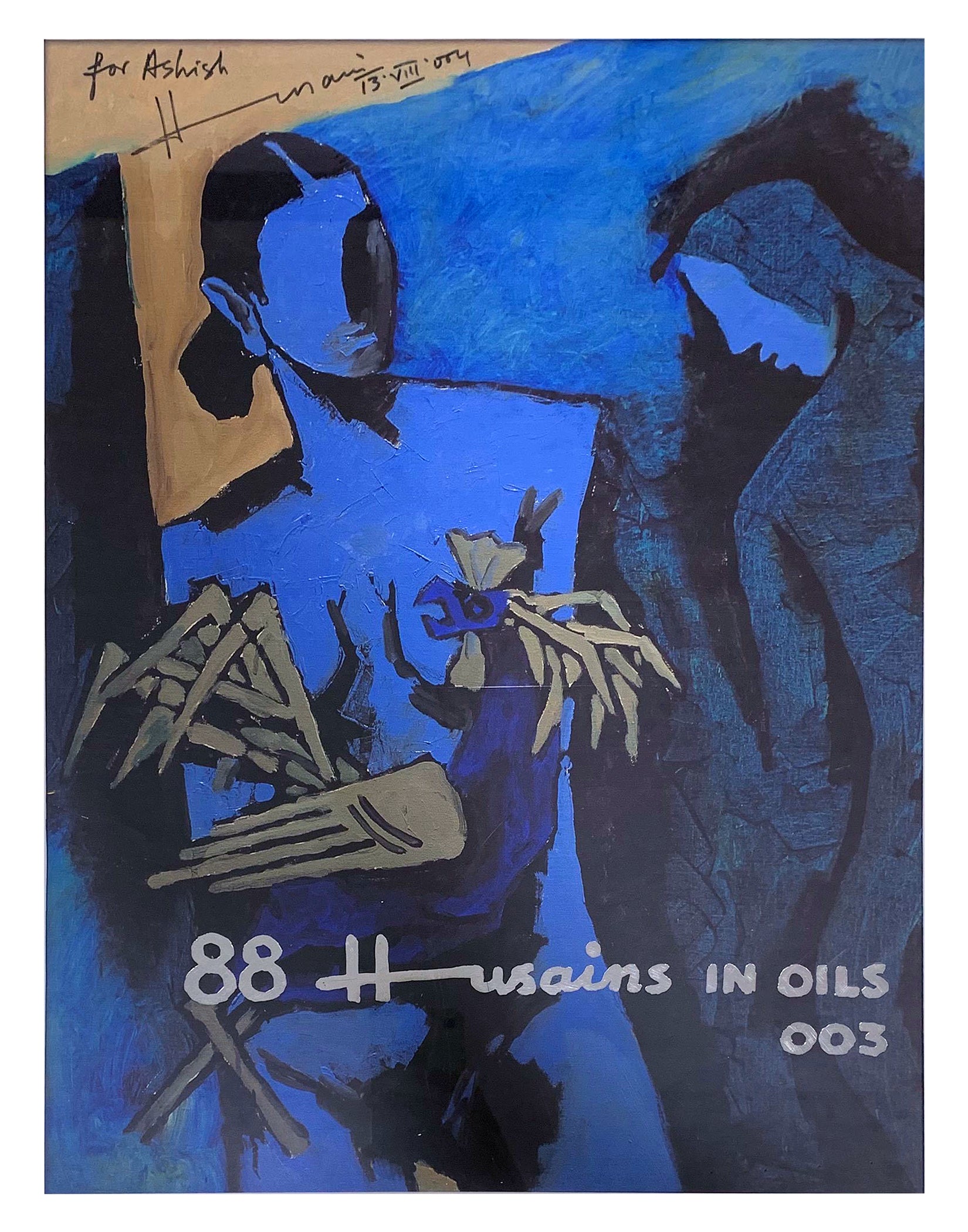 "It has always been fantastic working with Ashish and his team. They possess a perfect blend of knowledge and expertise in art and framing. Their attention to detail in every job makes them my preferred framers."
- M.F. Husain (India's Picasso)
★★★★★
It was a really good experience. At the outset they told us that they are a bit expensive then your ordinary mass produced frames and they showed us why. Their frames are good quality and worth every penny. I plan to get more stuff done by then in the coming months.
Priti Noronha
★★★★★
A Frame for Every piece of Art. Rich collection of frames and personal guidance for selecting a frame for a particular art work makes your visit truly worthwhile and satisfying. As an Architect, I often get confused in selecting a frame - and as always, Ashish Ajmera comes to the rescue with his in depth knowledge of Framing. All the Best to Framebazaar
SHAILESH VEERA
★★★★★
I am a photographer, and frames are very precious to us photographers. And what better place to frame your pictures from? Do check them out! Great work!
JAVAL DARJEE
PHOTOGRAPHER
★★★★★
As an architect specializing in the field of interior consultancy, I have been using the services of Framebazaar for over a decade. They are professional picture framers and a one-stop solution for art lovers, from beginners to serious collectors, providing custom framing, art consultation, and color suggestions. They function as a full-service gallery and framing shop. Every time I visit them, they always have something new to offer. They have kept pace with the latest technologies and constantly upgraded themselves. They are truly experts in their field and very polite to deal with. They offer options to choose frames based on your needs and budget. What I like most is that they go out of their way to suggest the best options for you. Their frames will flatter any featured document, print, or photograph. I would highly recommend Framebazaar to all designers and artists.
SUDHIR BANTHIA
Architect
★★★★★
Absolutely stunning and professional work. We have been coming here for years to frame our cherished memories and emotions, preserving them forever. We love their work and would highly recommend them to everybody.
MANASI PAREKH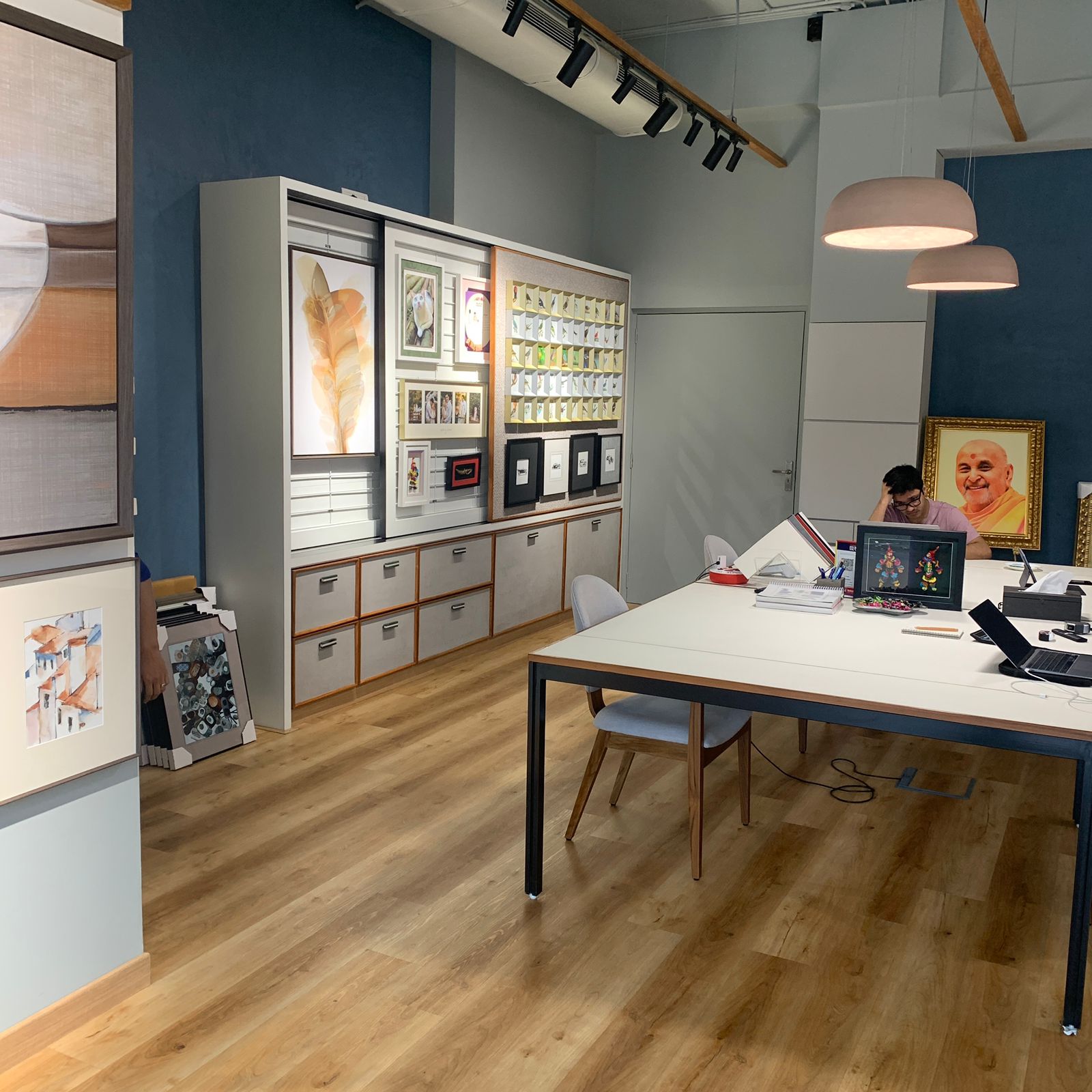 FRAMEBAZAAR STORE
Ground Floor, Unit 21, B-Wing, Laxmi Business Park, Laxmi Industrial Estate, Andheri West, Mumbai, Maharashtra 400053
Monday - Saturday
10:00 am - 8:00 pm
Sunday
11:00 am - 7:00 pm
GET DIRECTION
FRAMEBAZAAR FACTORY
A20/78, near Ozone Swimming Pool, Siddharth Nagar, Goregaon West, Mumbai, Maharashtra - 400104
Monday - Saturday
10:00 am - 7:00 pm
GET DIRECTION